Our dentists working to your smile
HSCT Hospital
HSCT for Autoimmune Diseases at HSCT Hospital, India
World Class Care at Affordable Cost.
Super Specialty Hospital is one of the finest private hospitals in New Delhi NCT and offers advanced tertiary services across 11 Centers of Excellence and 40 Medical Specialities. The hospital is equipped with latest world class technology for diagnostic and therapeutic imaging and in-patient monitoring.
Our hospital's greatest strength is a team of globally renowned medical professionals with rich experience of working at world's leading hospitals and adherence to patient-centric processes have enabled it to set new benchmarks for patient service and care in this part of the world.
The Hospital has a capacity of 480 beds with dedicated critical care beds, modular operation theatres. The facility is equipped with the most modern medical diagnostic & therapeutic equipments, to name a few IMRT, 128 Slice 3D CT Scan, 1.5 Tesla MRI, Flat panel combo Cath Lab with 3D reconstruction, Ultrasound with 3D and 4D imaging and dual head Spect CT with variable angle Gamma Camera and the latest generation PET-CT.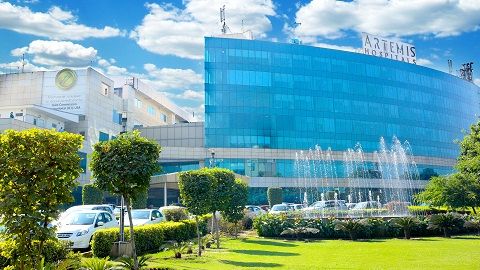 HSCT Hospital India is Accredited by Joint Commission, USA

We aim to deliver world class patient care through medical excellence in a Patient-centric environment.
Ensure high standards and safety of treatment during the patient's stay.
Continuous Quality Improvement through implementation of robust clinical and non-clinical process and protocols
Stem Cells and Bone Marrow Transplant Center in India and is known the world over for excellent clinical outcomes.
The Hospital provides a wide spectrum of Super Speciality Services in the field of Oncology, Bone Marrow Transplant & Stem Cells Treatment, Neurology, Neurosurgery, Cardiology & Cardio thoracic Surgery, Urology, Kidney & Liver Transplant, Nephrology, Gastroenterology and Surgical Gastroenterology, Bariatric Surgery, Spine Surgery, Orthopedics including Joint Replacement & Sports Medicine, Cosmetic & Reconstructive Surgery, comprehensive Mother & Child care including advanced IVF.
In addition, process driven Critical Care services, along with the most advanced Diagnostic and Imaging facilities, provide the necessary backbone for patient care for holistic, comprehensive and contemporary care to patients.
Super Speciality Hospital in India is accredited by Joint Commission International, USA, National Accreditation Board for Hospitals and Healthcare Providers, and National Accreditation Board for Laboratories and Calibration, for it's processes and high quality patient care.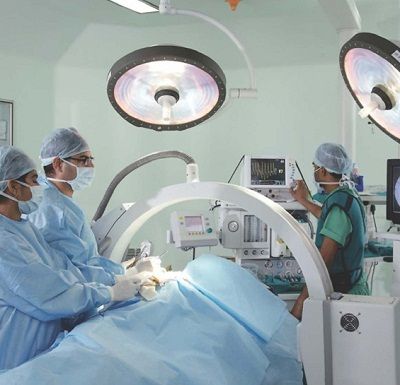 Center for Stem Cell and Bone Marrow Transplant
Center for Bone Marrow and Stem Cell Transplant is among the leading centers in India and amongst the biggest in Asia. BMT is a stand alone dedicated facility, equipped with ultra-modern infrastructure and internationally trained, widely experienced faculty. The Center is supported by state-of-the-art laboratory services and transfusion services, along with a fully equipped radiation oncology unit with facility for total body irradiation. The Center offers both allogenic and autologous transplant using bone marrow, peripheral blood stem cells and cord blood stem cells for various benign and malignant disorders like Thalassemia, Aplastic Anaemia, Leukemia, Lymphomas, Multiple Myelomas and Advanced Pediatric Solid Tumors. BMT has to it's credit more than 400 transplants within a short span of years, including India's first Multiple Donor Transplant.
World Class Technology and Infrastructure State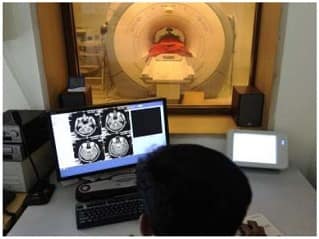 PET CT Scan – has installed the latest generation PET CT Scan machine to aid accurate diagnosis and treatment of a plethora of diseases. This makes the first hospital in Delhi to offer coupled services of PET CT and Cyber-knife.
A TriologyTx Linear Accelerator with cone beam CT for Radiation Oncology – Image guided radiotherapy (IGRT), Intensity Modulated Radiotherapy (IMRT) and Gated Radiotherapy.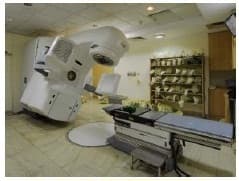 MRI – The Hospital is equipped with 1.5 Tesla volume MRI. The special feature of the 1.5 Tesla MRI is its ability to generate 3D images, which cuts the acquisition time by half and increases the comfort and convenience for the patients.
CT Scan – 128 Slice volume CT Scan capable of generating high quality 3D images.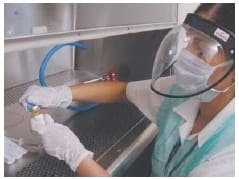 Blood Bank – A state-of-the-art Blood Bank meeting all standards has been set up with facilities like Aphaeresis, Blood Component Separation and Stem Cell Harvesting. The Blood Bank is equipped with the NAT (Nucleic Acid Testing) System for the screening of blood to ensure the safest possible blood for all its patients. In addition, a Blood Irradiator- another first of its kind in any corporate hospital for specially treated blood for cancer and other subgroup of patients, shall be installed in the current year.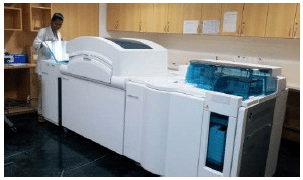 Laboratories – The Hospital has one of the most well equipped labs in the NCR for entire gamut of diagnostic services in Haematology, Biochemistry, Microbiology, Molecular Biology and Histopathology.
Best and Most Affordable HSCT for MS Treatment Package (30,000 US $) in India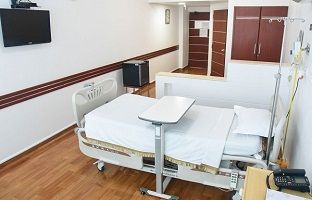 Complete HSCT treatment is done during 30 days stay at World Class hospital in India. No outpatient accommodation stay ensures best medical attention and care and low risk of infection in the Triple Hepa Air Filtered Hospital rooms. Read our recent Patient Testimonials below to know about the excellent patient care and outcomes delivered to more than 500 MS patients by HSCT India.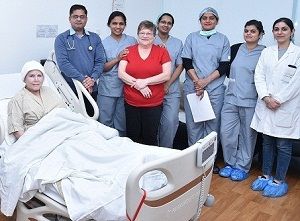 HSCT Package Cost offered by HSCT Hospital India includes all costs for hospital stay up to 30 days, Doctors Fee, Tests and Consultations, Medicines & Consumables, Neuro-Physiotherapy and also Food and Laundry for both the patient and the attendant, Airport pick up and Drop back. etc. No additional outside stay or hidden extra charges.
Real Patients– Real Stories