Is Disease-Modifying Therapy DMTs better than HSCT Treatment for Multiple Sclerosis?
While HSCT is regarded as a treatment option with the potential to at least temporarily suspend disease activity and progression, more research is needed. The treatment also needs to be more accessible to patients.
While research is underway all around the world, multiple disease-modifying treatments, known as DMTs, are used to help manage MS symptoms and also slow the progression of disease.
HSCT vs. DMT Treatment
The National Multiple Sclerosis Society highly advises starting DMTs as soon as possible
following diagnosis after reviewing all pertinent information and therapies.2 Continuous
DMT consumption has been linked to:
lessen the frequency of fresh relapses
Reduce the number of new relapses
Slow progression of disability
Decrease new inflammation within the central nervous system
DMTs come in one of three ways, either as oral, injectable, or intravenous medications. Conventional DMTs help alleviate some MS symptoms through a variety of mechanisms, including by inhibiting immune cell activation and decreasing the inflammatory response of the immune system.
What Is HSCT Treatment?
While there is currently no cure for multiple sclerosis (MS), there are numerous diseasemodifying therapies, lifestyle modifications, and experimental treatments aimed at adequately managing the disease. Over the last few decades, one such experimental treatment known as Hematopoietic Stem Cell Transplantation (HSCT) has been at the forefront of progressive MS research.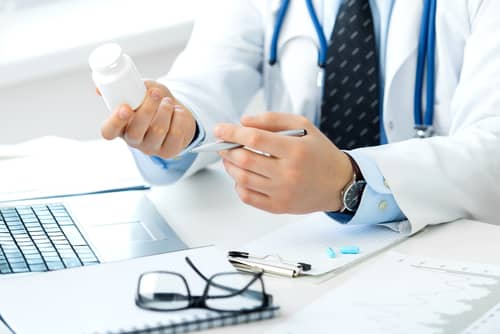 HSCT attempts to reset the immune system to slow or stop MS from progressing, at least temporarily. But it's only available in clinical trials and not everyone with MS is eligible for it. The goal of HSCT is to potentially "reboot" or reset the body's immune system. Since MS is an autoimmune disease, the body's immune system is under attack from itself. HSCT aims to knock out the miscommunication between the brain and the immune system and decrease or completely halt the demyelination that occurs.
In a 2016 study, nearly 70% of people who received HSCT showed no new MS disease activity after three years.1 The study also found throughout the trial and follow-up that recipients of HSCT had a significant recovery in neurological function. This further illustrates that HSCT may not only stop new disease activity, but potentially help repair pre-existing neurological damage.
The study "Effect of Nonmyeloablative Hematopoietic Stem Cell Transplantation vs Continued Disease Modifying Therapy on Disease Progression in Patients With Relapsing-Remitting Multiple Sclerosis – A Randomized Clinical Trial" was published in the journal JAMA. https://jamanetwork.com/journals/jama/fullarticle/2720728
HSCT may be a beneficial treatment option for people who have relapsing-remitting MS (periods of stability between periods of symptoms)
Have had MS for less than 10 years
Are younger than 60 years old
Have had new lesions on MRI or relapse in condition despite appropriate diseasemodifying therapies
Are unable to take high-efficacy disease-modifying therapies
HSCT has been found to be most effective in people with highly active relapsing MS. While HSCT is regarded as a treatment option with the potential to at least temporarily suspend disease activity and progression, more research is needed. The treatment also needs to be more accessible to patients. At present the total cost of HSCT at major centres like Mexico and Russia cost more than 100,000 US Dollars including travel and stay. At world class Artemis Hospital in India it cost about 30,000 US Dollars all inclusive. Please click this link to know more about world's most affordable HSCT treatment https://hsctindia.com/hsct-treatment-package/